In collaboration with our partners, we are proud of our accomplishments in advancing our environmental, product and social-related initiatives.
Virtual Garment Software
Type: Product | Tag:
Virtual Garment Software Since 2020, A&F Co. brands implemented the use of virtual garments using CLO 3D Fashion Design Software. Virtual garments allow designers to accurately visualize the fabric, fit and silhouette of new styles digitally. This provides effective communication without excess physical sampling. In addition to decreasing the waste and time in production, virtual garments help us conserve resources associated with manufacturing, shipping, and storing garment samples.
Associate Training
Type: Product | Tag: Materials
In fall 2022, the Sustainability Team launched a series of "Product Sustainability Training" sessions for product, merchandising and sourcing teams across the A&F, Hollister, kids and Gilly Hicks brands. The intent of the sessions is to reiterate A&F Co.'s product-related corporate sustainability goals with a specific focus on the role each team plays. Sustainability training sessions will be held for other teams in 2023.
Outerwear Recycled Fill
Type: Product | Tag: Materials
In 2020 and 2021, the A&F Men's Team utilized Primaloft recycled polyester fill in its outerwear garments. As a result, over the span of those two years, around 1.7 million bottles were diverted from landfill.
Pop Ups
Type: Product | Tag: Associate Engagement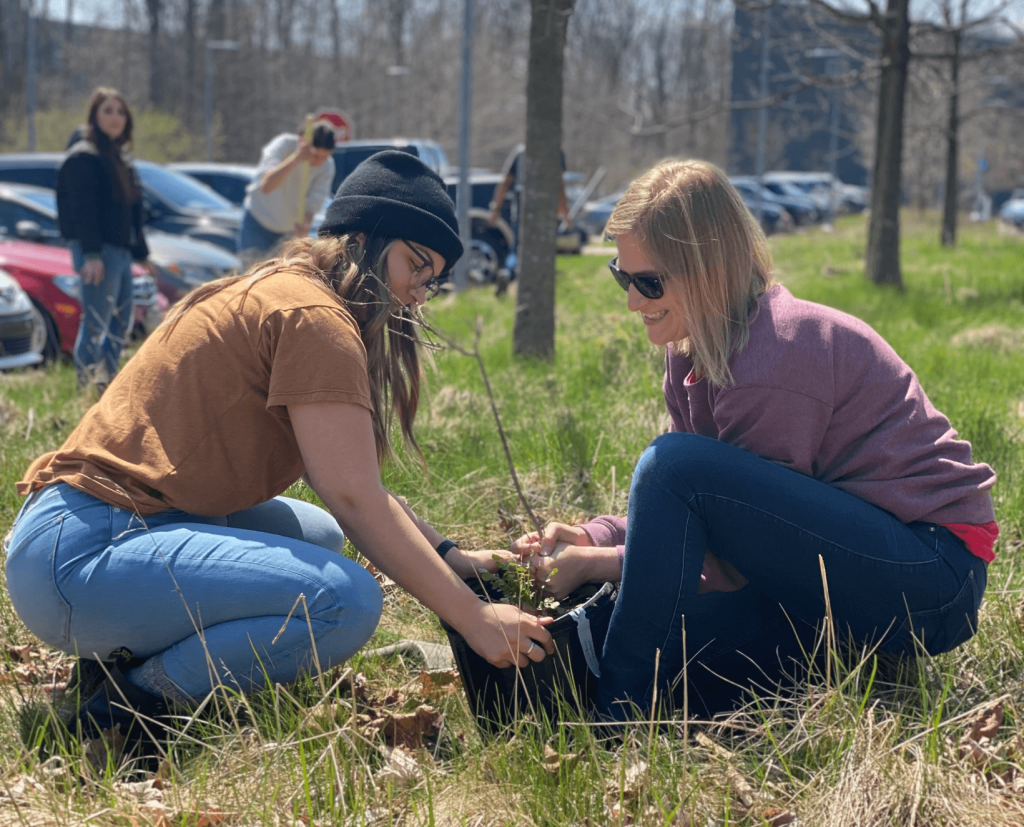 Since 2016, A&F Co. has held an annual Earth Day Pop Up in April to educate our associates, engage them in our sustainability work and show them where they can be more active in the environmental space. Activities include tree planting at our Global Home Office, lunch and learn sessions on specific environmental topics, recycling drives, interactive trailers and more. Since 2019, we've also held Human Trafficking Awareness Pop Ups to inform associates about the issue and provide opportunities to give back to local organizations.