In 2022, and in partnership with an experienced third-party, we conducted our first materiality assessment to identify the environmental, social and governance (ESG) topics that are most important to our stakeholders and our long-term business success.
As part of this process, we gathered input from a wide range of internal and external stakeholders and also consulted a number of ESG reporting indices including the Sustainability Accounting Standards Board (SASB), the Global Reporting Initiative (GRI) and the Task Force on Climate-related Financial Disclosures (TCFD).
Following this process, we ultimately identified 26 goals most relevant to our business and operations, which we believe will help us best advance our progress, ensure accountability and meet stakeholder expectations. A&F Co.'s ranking and prioritization as part of the assessment are below.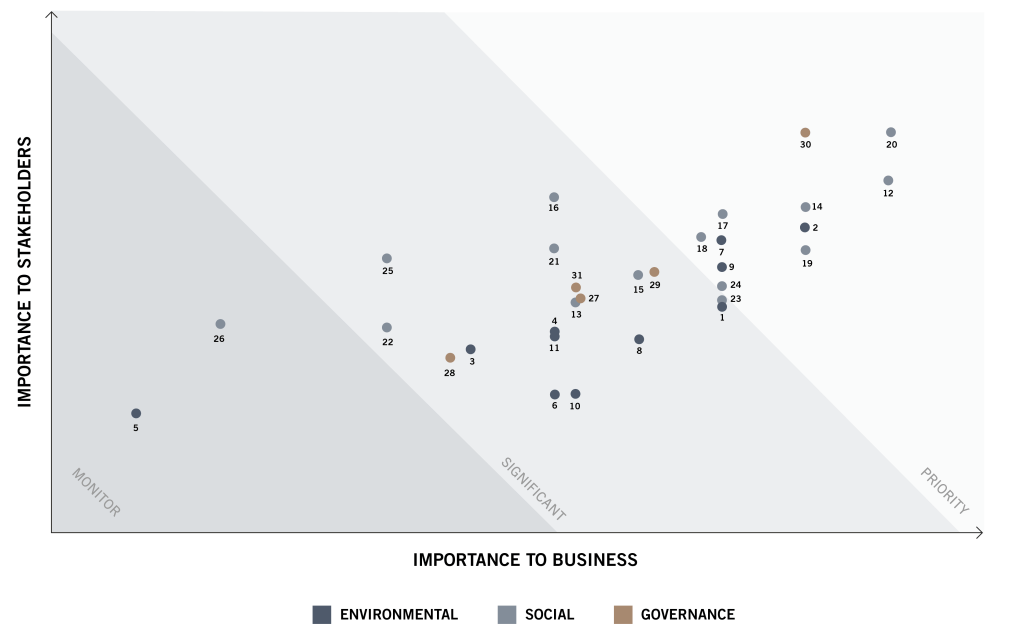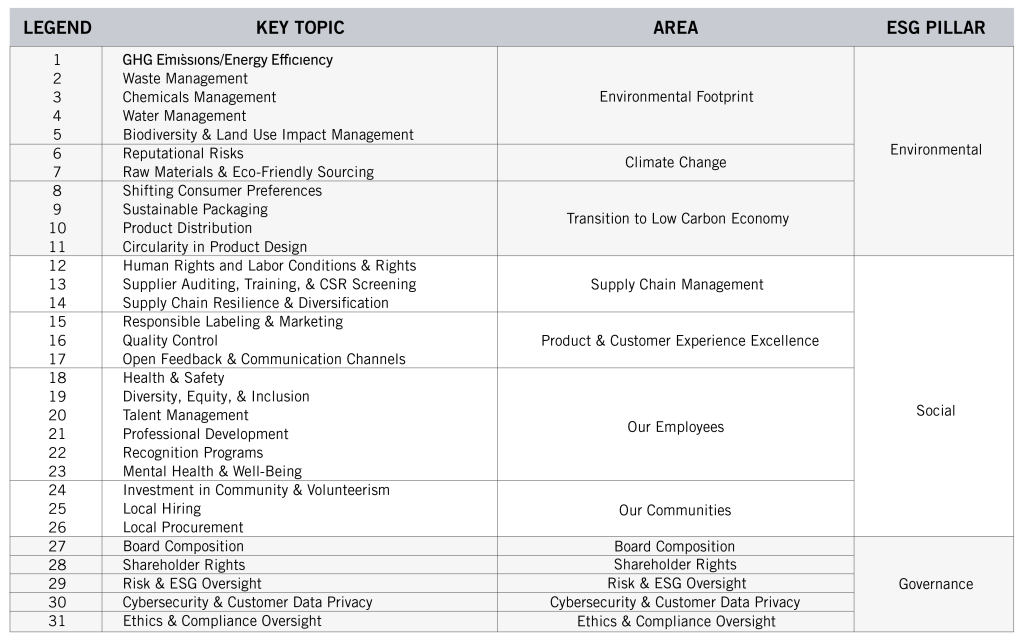 Note: When we refer to "materiality" and our "materiality assessment", we are referring to the identification of material issues for purposes of guiding our ESG strategies, goals, and programs, and we are not using the definition of materiality for purposes of our financial statements or other filings with the U.S. Securities and Exchange Commission (SEC).