Shoptalk is known for bringing industry changemakers together through keynote speakers, panel discussions and hosted meetings to discuss the future of retail. This year, Shoptalk took place in March at Mandalay Bay in Las Vegas, Nevada, where we joined thousands of retailers to discuss business strategies, best practices and trends in the industry.
Our very own Chief Digital & Technology Officer, Samir Desai, took the stage alongside Lisa Collier of Under Armour and Parth Raval of PepsiCo Foods North America to share insights on creating and maintaining a culture of excellence. Samir, Lisa and Parth provided their thoughts on operational agility, fostering a culture of empathy and resilience, maintaining work-life balance, and ongoing hiring efforts within their teams.
As the head of our Digital & Technology team, Samir has established new processes and initiatives as a part of our ongoing digital revolution, further enhancing and pushing digital boundaries for the entire A&F Co. business.
During his time at Shoptalk, Samir highlighted the importance of utilizing new technologies that allow us to "plug and play" and pivot quickly when needed. Samir also shared the necessity of implementing objectives for his team in order to achieve key results. By establishing objectives based on research through customer journey mapping, specifically, we can force alignment across teams, further outlining clear opportunities for us to invest our time and resources.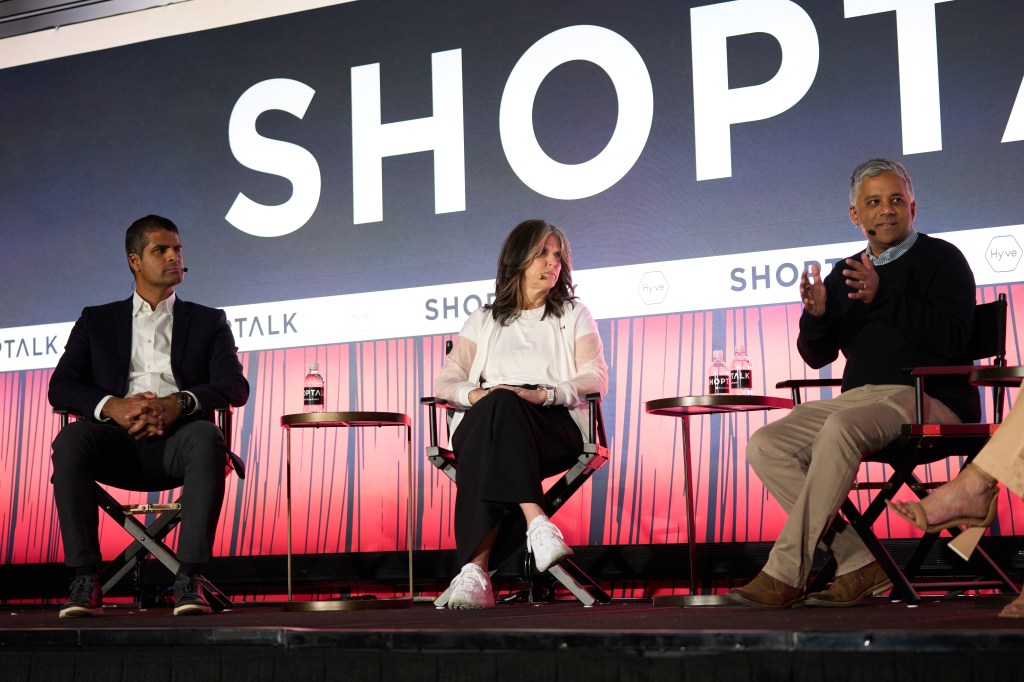 Samir also gave additional details surrounding his team's hiring efforts and remote work style, explaining the importance of "Team Up" days, where the entire Digital & Technology team comes together at our Global Home Office in Columbus, Ohio to collaborate on ongoing projects and connect in person a few times a year. Additionally, Samir explained that when hiring, his team looks for candidates that have a variety of backgrounds and industry experiences, not just retail. That way, we can introduce new skill sets and hire associates that bring fresh experiences and knowledge to the team to help us further push boundaries at A&F Co.
Learn more about Samir, Digital & Technology openings and the A&F Co. culture here.